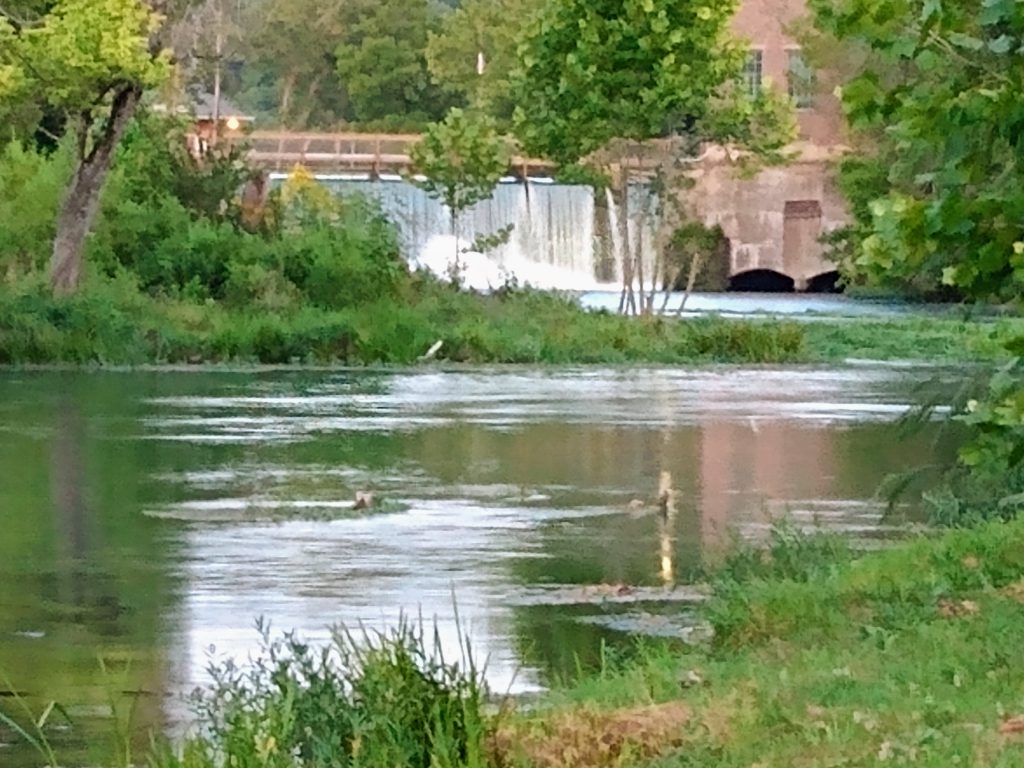 When you stay with us, you will be able to stock up on small items in our bait shop and merchandise store.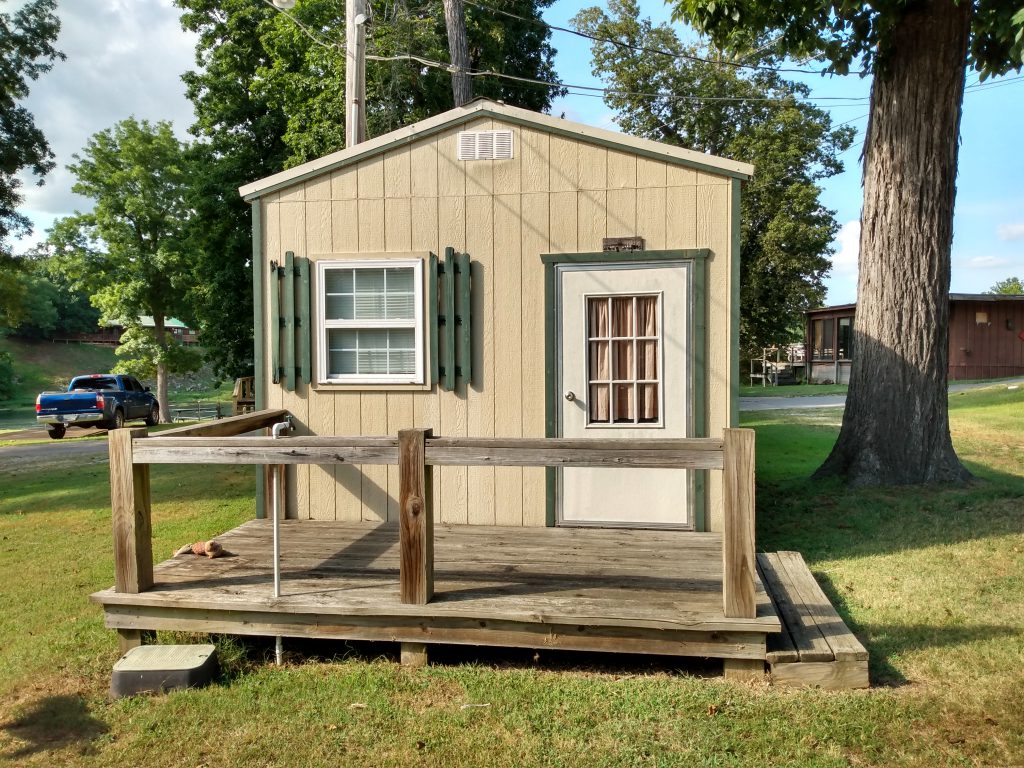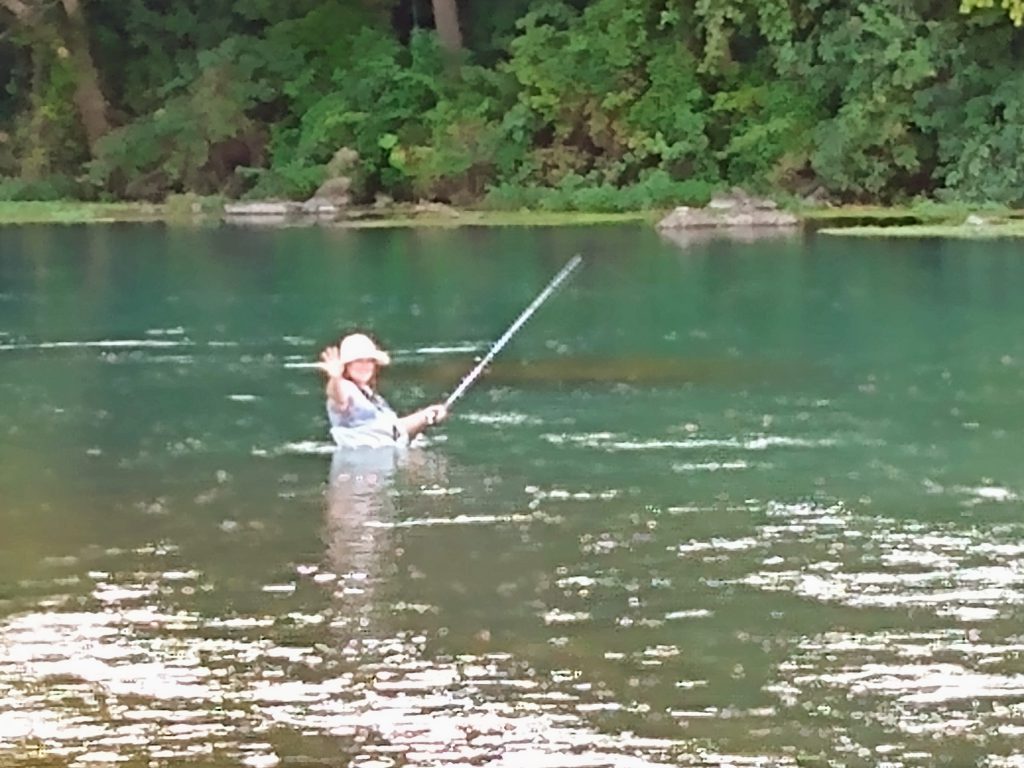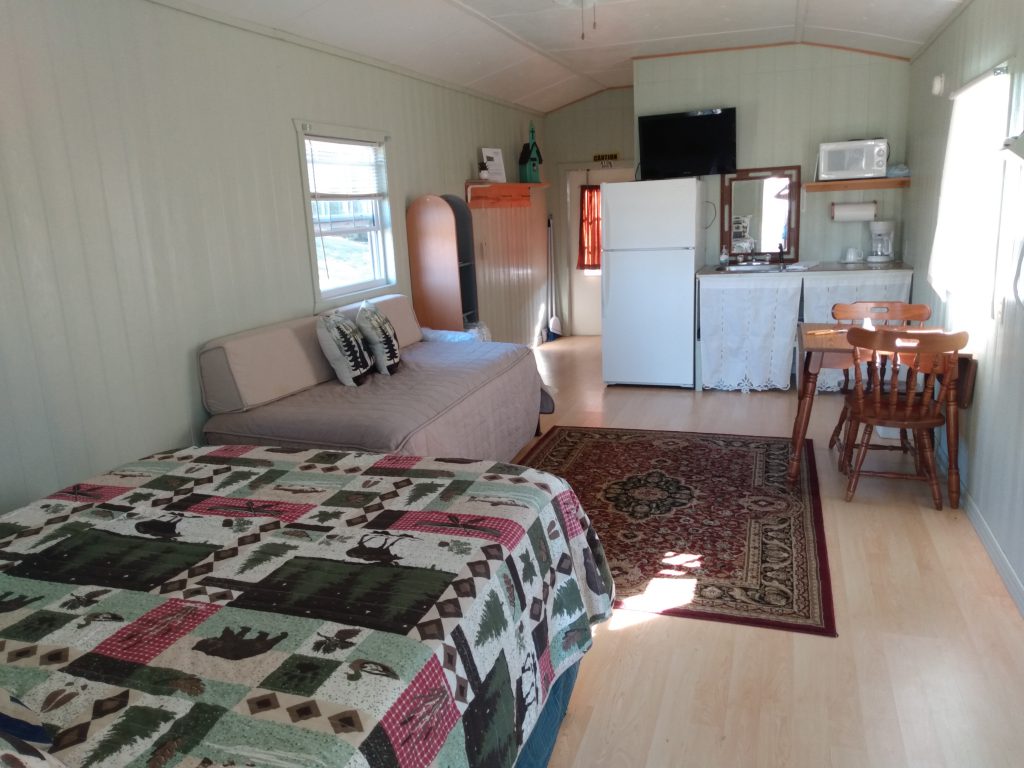 Somewhere nestled between the majestic Ozark Mountains and the fertile plains of the Arkansas Delta, you will find the beautiful town of Mammoth Spring. Located in the lush rolling foothills of Northern Arkansas, our town offers Southern hospitality and some of the most beautiful scenery in the South. There's a little something for everyone in Mammoth Spring.
Nine RV spots and three cabins make up this very unique and beautiful place. It is set on two and a half acres and we are surrounded by water. The famous Spring River. The old timers, in the area, call this the Gooseneck Island. It is famous for its trout fishing, but you can catch other types of fish here also.
Every spot here is just steps from the water. Visitors staying at the park are allowed to bring kayaks. Motorized boats are prohibited. Boat launching by non-campers are prohibited. No outside boat launching or picking up at the park is allowed. If you are a visitor at the park and plan on inviting family and friends to join you. They are welcome BUT there will be an extra charge for each person visiting per day.
(see price list for pricing)
If you do not have a kayak, no need to worry. We have a few kayaks here you will be able to rent. Only visitors staying at the park will be able to rent kayaks. Rules will apply.
(see price list for pricing and rules)
We are a dog friendly Park. And we will stay dog friendly as long as everyone does their part and cleans up after their pooches.
You can stock up on things in our small bait shop